During COVID19 pandemic
The Oladele Foundation and the African
Cancer Support Group, through the Stepping Stone and the Calgary
Foundation, delivered prepared meals, fruits, vegetables, and COVID
essentials to members of the African Cancer Support Group.
Also, in Summer 2020, through the Afri-Can Connect, we were able to
delivered bags of food items to ACSG members.
We thank all our donors and supporters.
He who dwells in the secret place of the Most High
Shall abide under the shadow of the Almighty.
I will say of the Lord, "He is my refuge and my fortress;
My God, in Him I will trust."
Psalm 91:1-2
Cancer & COVID-19
Cancer patients and people with underlining health conditions are usually associated with low immune system or immunocompromised and appear to be at high-risk for major complications from the Coronavirus Disease.
Many of these patients/people are unable to go out for shopping because they are prone to infections, dizziness, lack of strength and are unable to be on the queue for a long time.
The Oladele Foundation will be delivering food items to some African and Caribbean cancer patients in Calgary, but we cannot do it alone, we need your help. We are asking for support and donation of non-perishable food items to some of the cancer patients, survivors and those going through health challenges in Calgary.
You can donate by e-transfer, cheque, or on our website.
We appreciate your help.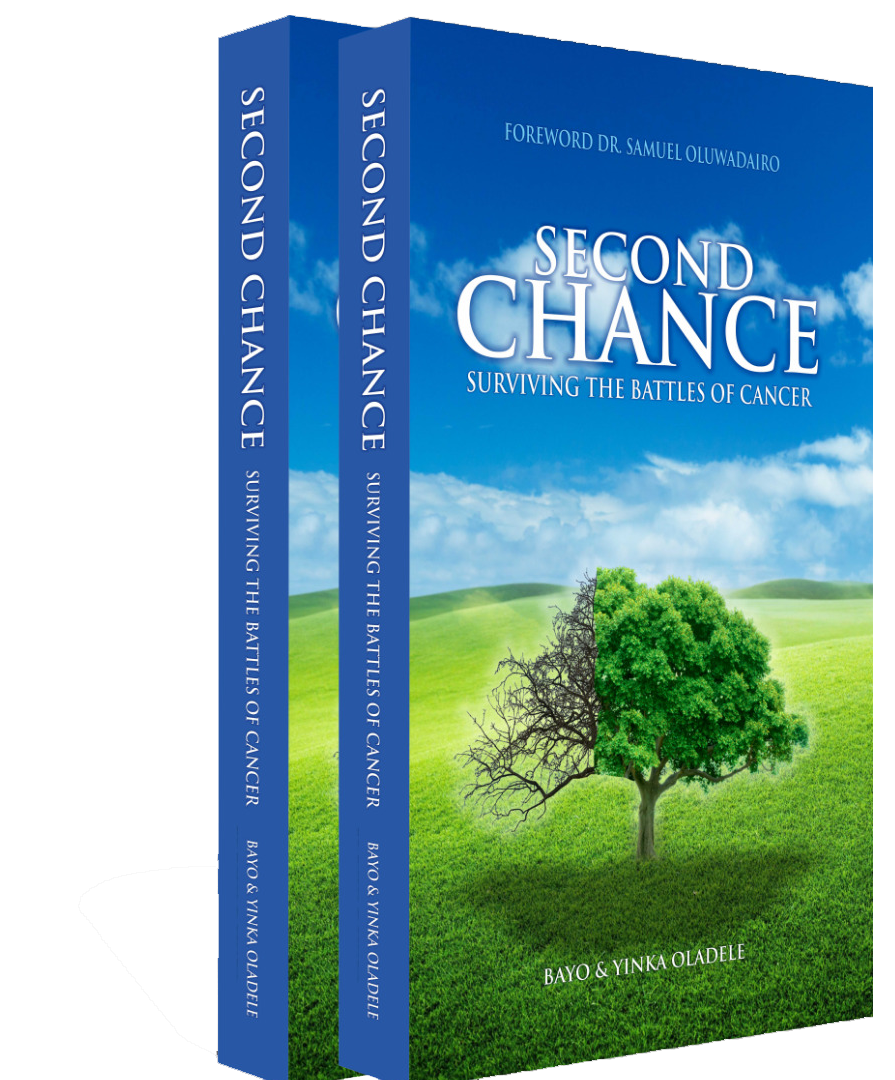 Provides cancer survivors with online resource to manage side effects from cancer treatment, cope with stress, improve health habits, communicate better with their health care teams, ask for support from family and friends, and correct wrong notions which people have about cancer.
The Second Chance also empowers cancer fighters by giving them some of the information they need to help identify issues, set goals, and create a plan to navigate the cancer journey more smoothly and take control of their health.
In the past, millions of people, the world over, had lost their lives to the cold hands of death as a result of cancer. Nowadays, the number of people who lose their lives to the battles of cancer has drastically reduced. The increasing number of survivors is due in part to advances in medical sciences, early detection and improved treatment of cancer.
AVAILABLE ON AMAZON